Welcome to The Dollz Palace!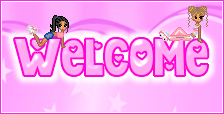 Welcome to my little corner of the internet :)
Here you will find a collection of dollz and dollz related graphics. Lets soak in the nostalgia together.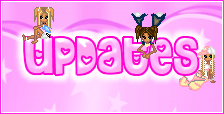 05/12/2023

x10 bonitas added.

02/12/2023

x12 beach dollz and x10 cursors added.

16/11/2023

Refreshed my layout and I have added beach dollz, punks and cursors.

06/08/2023

x8 glitter dollz added, x10 minis added and x10 glitter words added.

23/07/2023

x11 backgrounds added and x7 buttons added.

22/07/2023

New affie listed, x19 banners added and x10 glitter dollz added.

17/07/2023

Updated my button wall and loved sites, added a contact and about page. Done some general house keeping.

16/07/2023

New layout v. Lime Crime woop. I now have something to put on my previous layout page- yipeeeeeeee

13/06/2023

x10 blinkies added. x10 glitter dollz added. x15 group dollz added.

14/04/2023

x10 blinkies added. x10 glitter dollz added. x10 glitter words added. x10 glitter fills added. x10 minis added.

04/03/2023

x15 faeries added. x16 glitter words added. x35 ravers added. x1 alphabet glitter word maker set uploaded. x14 icons added.

27/02/2023

x14 glitter fills added.

24/02/2023

x12 blinkies added. x15 glitter dollz added. x11 sweets added. x22 minis. Faeries x16.

21/02/2023

x5 glitter words added.

19/02/2023

x4 faeries, x5 sweets and x4 minis uploaded. Link me page added. Blinkies page added and x18 blinkies uploaded. Glitter words page added and x7 glitter words added. Dollz-groups page created and x10 added. Glitter dollz page added and x5 dollz uploaded. Glitter fills page created and x33 glitter fills added. Glitter word maker created and x2 sets of alphabets added.

17/02/2023

x4 icons uploaded, new affiliate added and button wall created with x2 sites linked.

21/01/2023- The grand opening !

x10 faeries and x10 icons have been added.